Source: ReclaimTheNet.org
Another well-known quote censored by Silicon Valley speech police.
Twitter took down a tweet quoting English playwright William Shakespeare's well-known "let's kill all the lawyers" line from Henry VI Part 2 for violating its "abuse and harassment" rules.
Peter Kirwan, an associate professor at the University of Nottingham, tweeted out the quote as part of a message of support to the Nottingham Shakespeare Rebels acting group.
"Really excited for @NottsRebels taking the stage with the @TheRSC for today's Henry VI press performances," Kirwan tweeted. "Break a leg everyone, and do kill all the lawyers."
The original quote is spoken by Dick the Butcher in Act 4 Scene 2 of the play as part of his response to rebel leader Jack Cade's musings about what he would do if he were king. Some have interpreted the quote as a statement that opposes bureaucracy (which is represented by the lawyers) whereas others argue that the quote is a compliment to lawyers because they're presented as maintaining justice in society.
But Twitter claimed that Kirwan's tweet violated its rules on "abuse and harassment," removed the tweet, and locked Kirwan out of his account.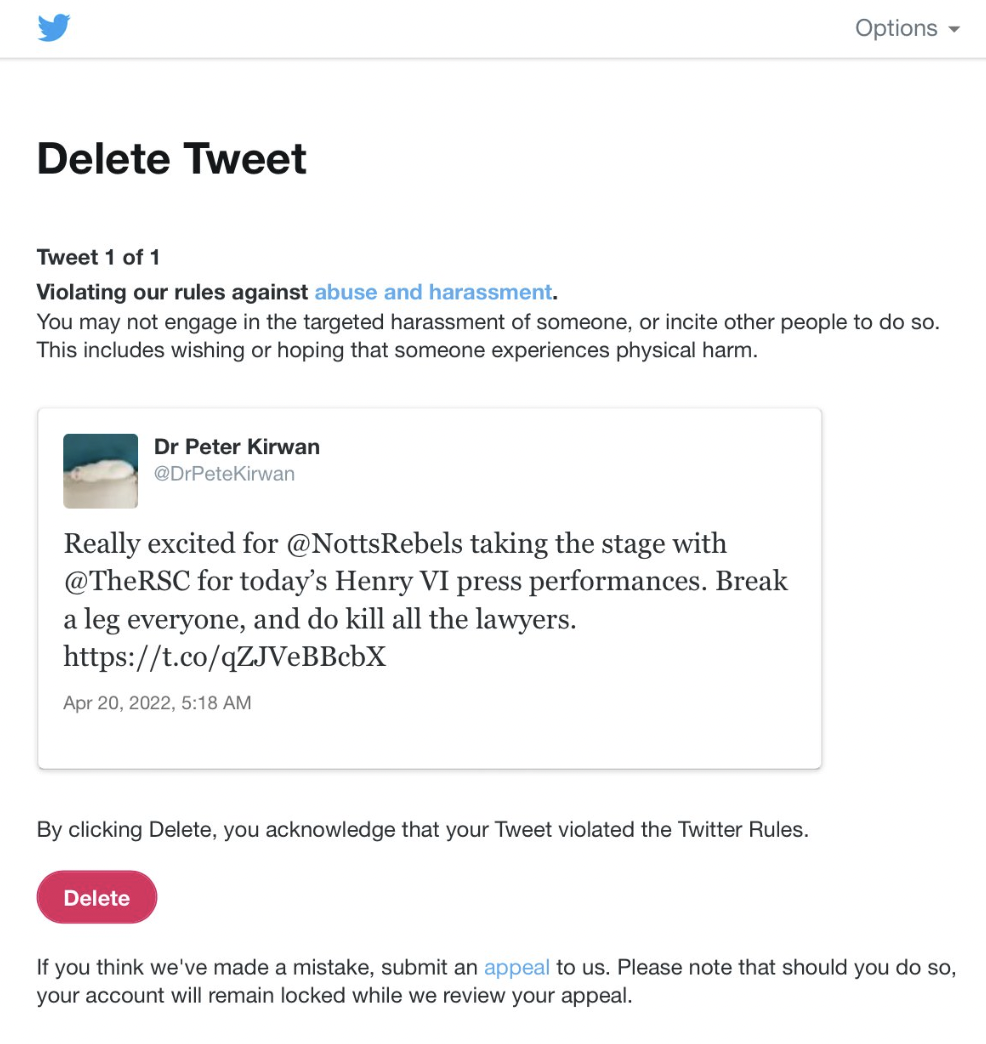 "You may not engage in the targeted harassment of someone, or incite other people to do so," Twitter told Kirwan. "This includes wishing or hoping that someone experiences physical harm."…