Source: ZeroHedge.com
A whistleblower who's fled the United States for Switzerland has vowed to drop '450 gigabytes of deleted material' from Hunter Biden's abandoned laptop, which he says he also gave the the Washington Post, New York Times, and Sen. Chuck Grassley – all of whom he says sat on it for months.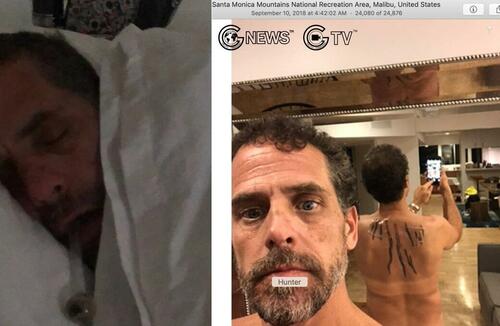 For the past two weeks, former Steve Bannon War Room co-host Jack Maxey has been hiding in Zurich, where he told the Daily Mail he's been working with IT experts to dig more data from Hunter's 'laptop from hell,' and that he'll post it all online in a searchable database in the coming weeks.
Maxey says the data includes 80,000 images and videos, and more than 120,000 archived emails.
"I came here so that we could do a forensic examination of Hunter's laptop safely in a country that still respects human liberty and the ideals of liberal democratic principles," he told the Mail. "I do not believe this would have been possible inside the United States. We had numerous attempts on us from trying to do things like this there."
Maxey said that after contacting DailyMail.com about the laptop last year, black suburban SUVs appeared outside his house, and former US intelligence officer friends he shared copies with told him they received strange calls.

'I showed this to a friend of mine in desperation in February [2021] because nobody would listen to me. No news organizations would take it. In fact, the very first major news organization to take it was the Daily Mail,' he said.

'Very dear friends of mine, the sharp tip of the spear, were making welfare calls to me every day, basically to see if I was still alive.' -Daily Mail
One former intelligence agency senior staffer allegedly told Maxey after he received the hard drive two years ago "If you don't release enough of this, so that they know you can release all of it, I'm telling you brother, you're a dead man."…